bizi
BUSINESS ASSISTANT
FIRST
choice of Slovenian businessmen
2,4 MIO
page views monthly
USEFUL INFORMATION
guarantee more and more visitors
TOP REASONS FOR ADVERTISING ON BIZI
Advertise in your industry and expand the number of your business partners.
Bizi is the most visited Slovenian business website, reaching over 280,000 managers, finance experts, accountants, entrepreneurs, market researchers, salespeople and other users per month (according to MOSS).
Achieve income growth through advertising to the right audience.
TOP VISITED BUSINESS WEBSITE IN SLOVENIA
VISITORS
BIZI IS USED DAILY BY OVER 250,000 BUSINESSMEN FOR FINDING BUSINESS, CONTACT AND FINANCIAL INFORMATION. ADVERTISE AND PERSUADE THOSE WITH ABOVE AVERAGE INCOME.
ADVERTISING POSSIBILITIES
PERSUADE BUSINESSMEN WITH THE LATEST AND HIGHLY EFFECTIVE ADS. YOU CAN REACH YOUR OBJECTIVES WITH DISPLAY AND OTHER AD UNITS.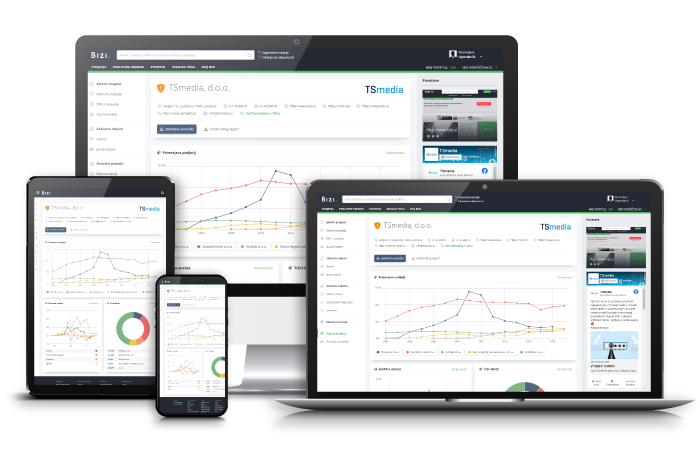 DATA SERVICES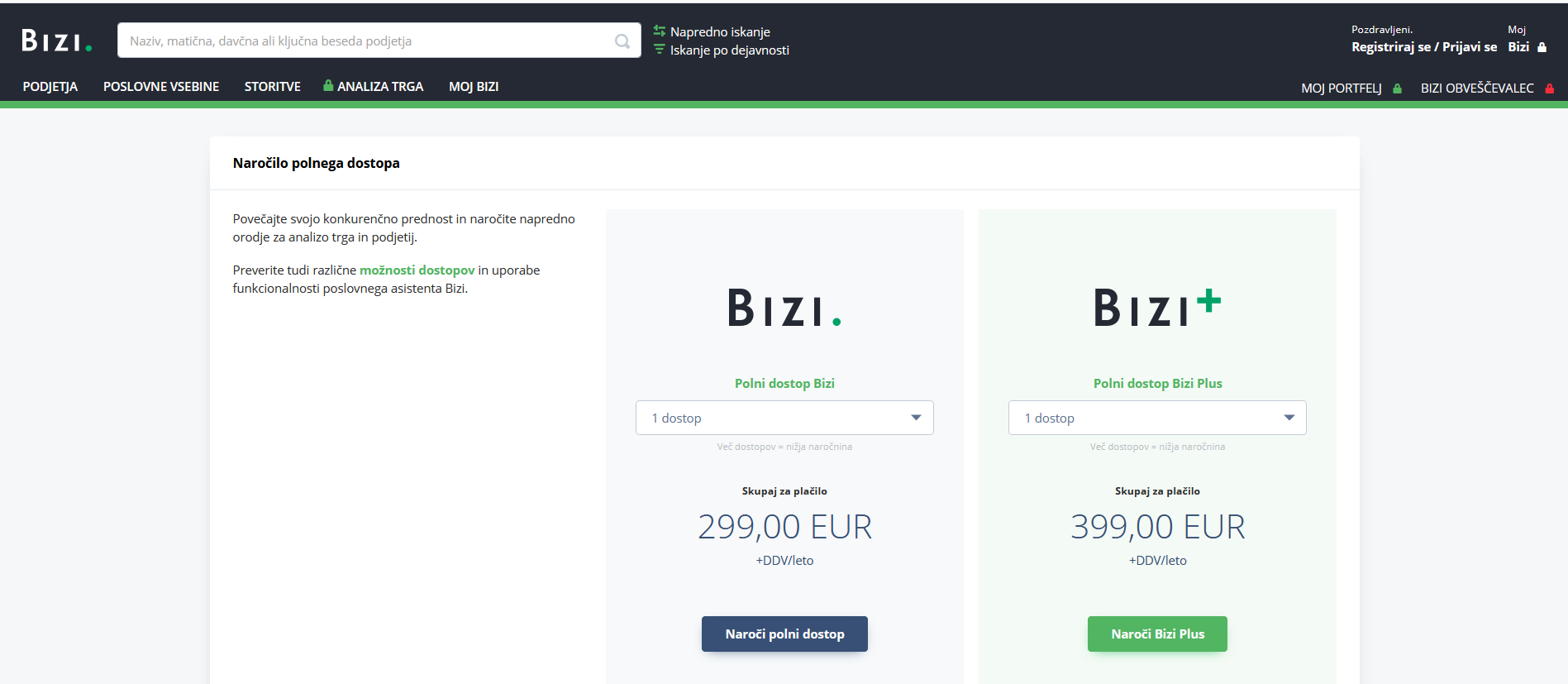 ARE YOU INTERESTED IN ADVERTISING ON BIZI?
Let's create a successful story