Siol.net
THE LEADING SLOVENIAN DIGITAL MEDIUM
TOP REASONS FOR ADVERTISING ON SIOL.NET
Siol.net is top-of-mind anywhere and anytime, with the average visit duration of over 70 minutes per month.
Achieve better sales and brand awareness with content marketing solutions.
Reach aboveaverage target audiences with higher education and purchasing power.
We offer you the latest digital ad formats, ad positions with top visibility and effective custom-made solutions.
Siol.net attracts over 590,000 unique users per month and is the 2nd most visited Slovenian website (according to MOSS).
MEDIUM WITH AND ENVIABLE REACH
VISITORS
QUALITY AND INTERESTING CONTENT ATTRACTS OVER 800,000 USERS PER MONTH. ADVERTISE ON SIOL.NET AND PRESENT YOUR PRODUCTS AND SERVICES TO ABOVE AVERAGE TARGET GROUPS WITH HIGHER EDUCATION AND PURCHASING POWER.
ADVERTISING POSSIBILITIES
SIOL.NET OFFERS YOU THE LATEST ADVERTISING FORMATS, WHICH ENABLE YOU TO REACH ALL OF YOUR OBJECTIVES. YOU CAN CHOOSE AMONG STANDARD AND PREMIUM DISPLAY ADVERTISING, CONTENT AND DIRECT MARKETING.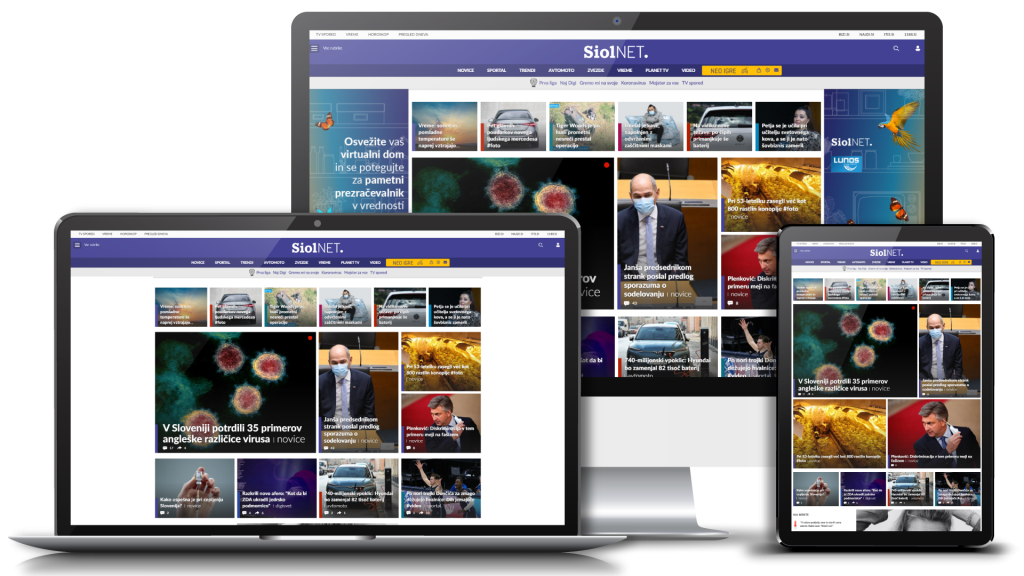 CUSTOM MADE SOLUTIONS
PREMIUM ADVERTORIAL ARTICLES, UNIQUE STORIES, SWEEPSTAKES, COMPETITIONS, QUIZZES, POLLS AND VIDEO CONTENT THAT WILL UNDOUBTEDLY CHARM YOUR POTENTIAL CUSTOMERS.
SHOWCASE
STATISTICS FOR TOP 15 ADVERTORIAL ARTICLES
ARE YOU INTERESTED IN ADVERTISING ON SIOL.NET?
Contact our digital advertising specialists. E: oglasevanje@tsmedia.si T: 01 473 00 10 F: 01 519 73 88
LET'S CREATE A SUCCESSFUL STORY