ADDRESSABLE TV
ADDRESSABLE TV: TARGETED TV ADVERTISING IS THE BEST COMBINATION OF THE DIGITAL WORLD AND TRADITIONAL, LINEAR TELEVISION.
TSmedia is fhe first in Slovenia to offer a targeted TV advertising, or so-called Addressable TV. Targeted TV advertising allows advertisers to selectively segment TV audiences based on location, demographics, behavioral patterns and interests and show them different ads within a single TV program. Relevant advertisements thus reach the right target group. It is also possible to accurately measure their occurrence and user interactions, also known in digital advertising.
EXAMPLES OF TARGETED TV ADVERTISING CAMPAIGNS
ADVANTAGES OF TARGETED TV ADVERTISING
1. COMBINATON OF DIGITAL AND TV ADVERTISING
With the introduction of targeted TV advertising, Slovenian advertisers can now for the first time in one place enjoy all the advantages they otherwise know from digital advertising in combination with all the goodies of the television world. We enable them to appear on the big screen of television – the medium that is still considered the most prestigious, reaches the largest audience and evokes the most emotions – while custom building their target audience and measuring the results of their campaigns with precision that has been until now known only in the digital environment. For advertising in the most prestigious media space, they now only pay for an ad that is 100% visible, and only to a selected relevant audience.
2. PERSONALIZATION
Selective segmentation of the television audience based on its location, demographics, and patterns of behavior or interests; the display of different advertisements on a single TV channel.​ Targeted TV advertising enables audience segmentation and targeting which we have not known in the television environment until now. Now advertisers aiming to precisely reach specific target groups can also deliver the right ad to the right household at the right time through the television screen. Based on location, demographics, behavioral patterns and interests, they can build their own target audience and show different ads within a single TV program.
3. MEASURABILITY
Another great advantage of targeted TV advertising is the ability to monitor and accurately measure the results and effectiveness of campaigns in real time. Of course, this also brings much greater flexibility and the ability to adjust the campaign in real time and deliver the right messages to the right types of viewers with a certain display frequency.
4. BRAND SAFETY
The environment in which the advertisement is displayed evokes different feelings in the viewer and can associate the brand with the context in which it is displayed. Since television is still considered the most trustworthy medium, the risk of an ad appearing in the company of content that could trigger negative associations is minimal. The transfer of targeted advertising to the television environment thus contributes to a positive perception of the brand and strengthens its reputation.
5. fcap
Frequency capping of ads; prevents negative perceptions of advertised brands.​
6. 100% VISIBILITY
Ensures that 100% of the ad's visual portion is transferred to the TV platform.
7. Also reaches a younger audience
Due to changes in the habits of television viewers, especially young people, etc. i. light viewers, who watch less and less linear television and are more in favor of on-demand video content or viewing with a delay that allows scrolling through ads, TV advertisers have been faced with the challenge of how to reach this type of target audience for some time. Targeted TV advertising on the tray provides a solution, as it is much easier to reach young people and those who do not watch TV much. With the introduction of targeted TV advertising to the Slovenian market, Slovenian advertisers finally got the opportunity to keep up with the changes in their customers' TV viewing habits and take their brand beyond the limitations of linear TV ads. For those who have not yet had the opportunity to shine on television screens, this is becoming more and more accessible.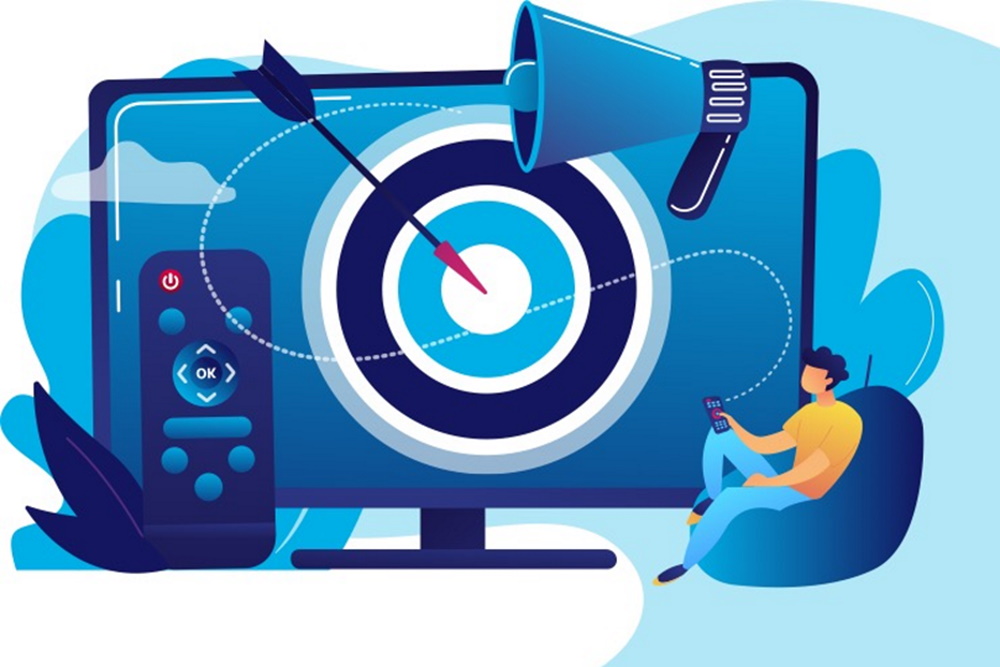 THE FIVE BIGGEST MISCONCEPTIONS ABOUT TV ADVERTISING
Many stereotypes apply to TV advertising. Many are convinced that there is only room on TV for big brands with fabulous advertising budgets, and also that TV advertising is expensive and difficult to measure, and that it is practically in decline. Are these stereotypes true? Thanks to targeted TV advertising, these claims are no longer true. Below, check out the five most common misconceptions about TV advertising and why you shouldn't believe them.
#1: TV IS NO LONGER A RELEVANT MEDIUM
TV remains one of the most effective and trusted media. Only the way of viewing this medium has changed. Indeed, a recent study by the British media company Finecast showed that TV attracts more attention than other platforms and that there is a close relationship between exposure and brand recall in TV advertising. Thanks to targeted TV advertising, advertisers can precisely reach their target groups with advertising messages and thus spend their advertising budget more efficiently.
#2: MY BRAND IS TOO SMALL FOR TV ADVERTISING
With the help of precise audience profiling, which is made possible by targeted TV advertising, it is possible to reach only those viewers for whom the product or service is intended. Investments in media leasing will thus be incomparably lower, and the effect will be greater.
#3: ROI IS HARD TO MEASURE
With the help of targeted TV advertising measurement tools, we can get a series of metrics that help us check if our KPIs have been achieved. The effectiveness is monitored during the campaign and based on these measurements, the adaptations are made.
#4: A RECESSION IS NOT A GOOD TIME FOR TV ADVERTISING
The recession is actually just the right time to start advertising on TV! Brands that continue to invest in advertising during a recession come out of it even stronger. Investments in advertising are crucial in the current situation to keep your brand relevant and strengthen its value in the long term. Of course, you need to allocate your advertising budget carefully so that you get the best results for your investment. Targeted TV advertising allows you to do this.
#5: CREATING A TV AD IS TOO EXPENSIVE FOR ME
Your TV ad doesn't have to be a high budget production ad. There are other creative and cost-effective ways to create a good, and above all, effective TV ad and thus add value to your advertising campaign with the help of targeted TV advertising.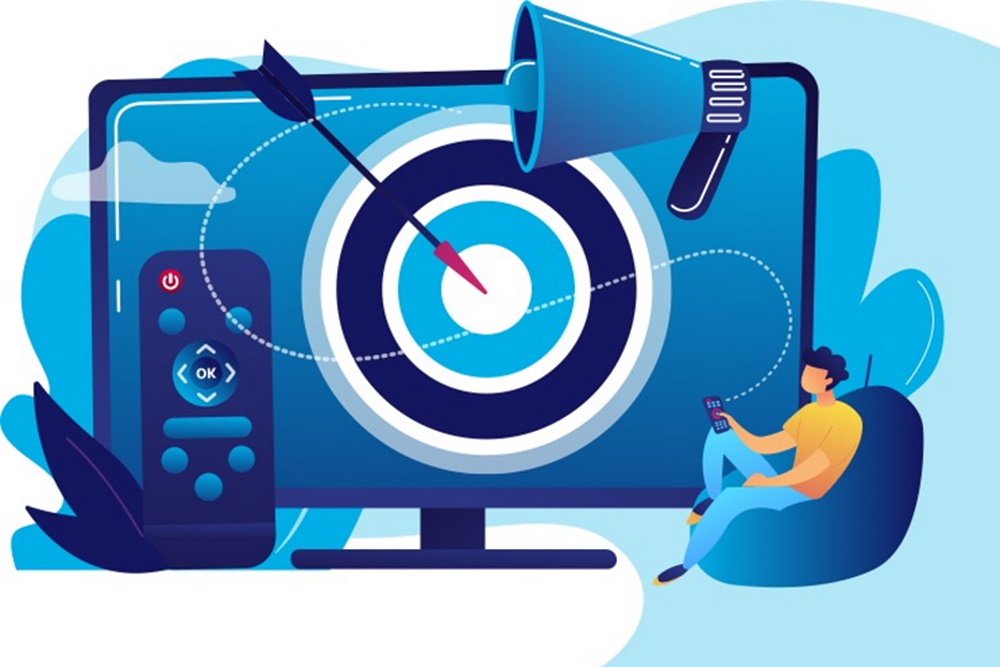 If you want to be one of the first in Slovenia to keep pace with the changes in your customers' TV viewing habits and take your brand beyond the limitations of linear TV ads, our team will be happy to present you in more detail the options and benefits that will best suit you and your brand. and answers all additional questions.
Get in touch with our advertising specialists. Write to us at  oglasevanje@tsmedia.si.