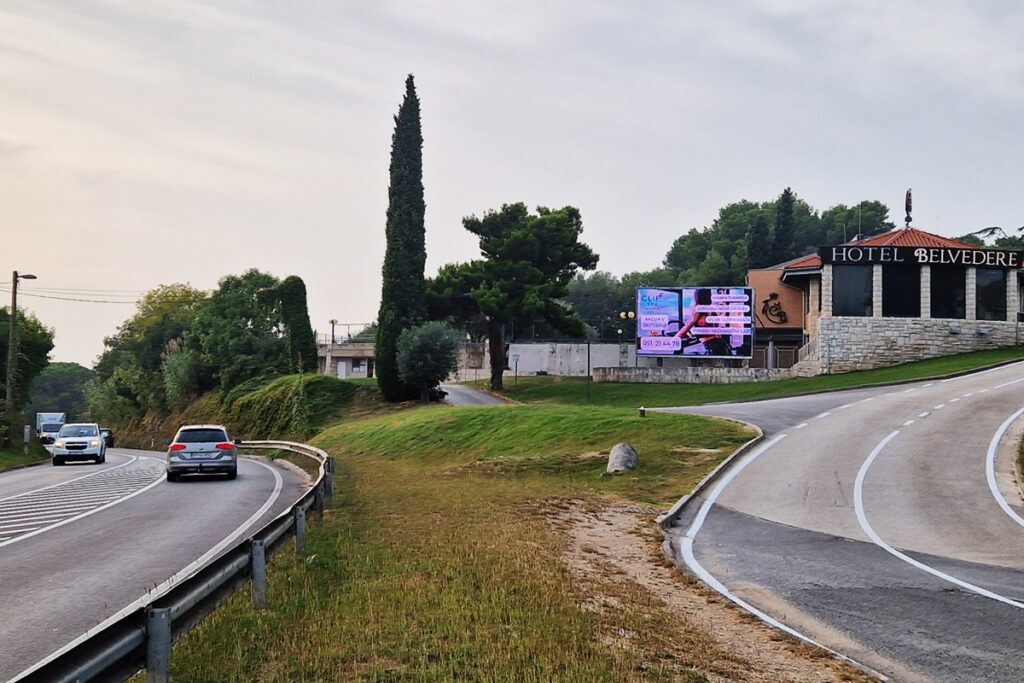 Digital giants
21.800 vehicles / 30.500 respondents
The digital giant is located in the Belvedere area, along one of the busiest roads in the
heart of the Slovenian coast, connecting Izola and Portorož. It is visible to drivers coming
from Izola towards Strunjan and Portorož. You can prepare a creative solution for publishing
on screens yourself, or we can prepare it for you also in TSmedia: oglasevanje@tsmedia.si.