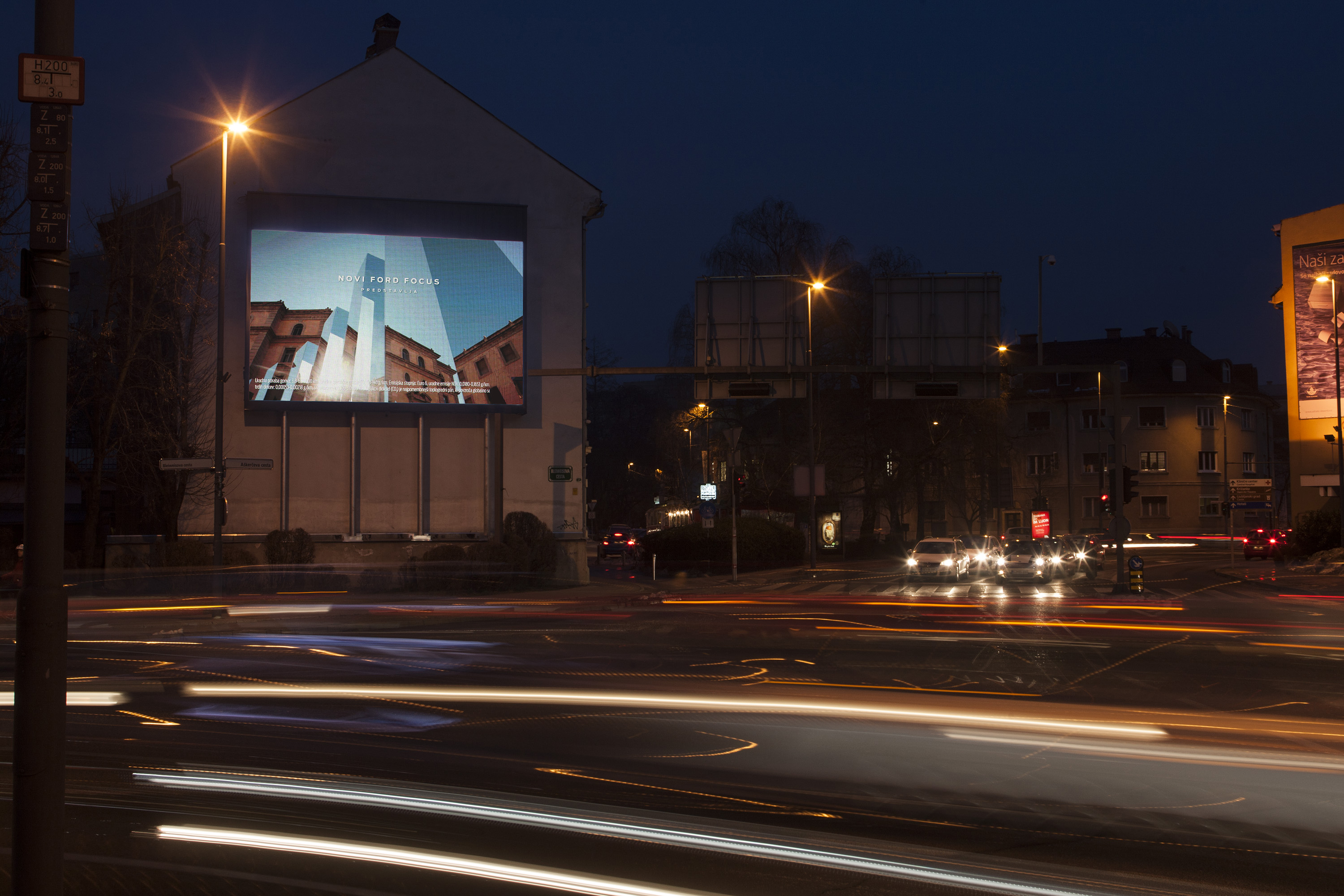 Reach your objectives at the most elite and frequented locations in Ljubljana
Seize the opportunity and advertise on a network of unique digital billboards at carefully selected elite locations in Ljubljana. Attract the attention of passers-by on 21 technologically advanced LED-screens from 13 to 55.3 m2 in size:
LJUBLJANA:
Emonika (55.3 m2)
Tržaška (36.86 m2)
Gospodarsko razstavišče (30.72 m2)
Šestica (18,43 m2)
Šubičeva (18,43 m2)
Celovška at Tivoli (13.82 m2)
Dunajska GZS (30,72 m2)
Celovška OZS (27,65 m2)
BTC – Aleja mladih (31,10 m2)
BTC – Atlantis (31,10 m2)
BTC – Diamant (31.10 m2)
Brezovica (13,82 m2)
MARIBOR:
OZS (19,66 m2)
Europark (44,2 m2)
CELJE:
Mariborska in Podjavorškova (18,8 m2)
Mariborska (32,77 m2)
MURSKA SOBOTA:
Krožišče BTC (24,57 m2)
Dvorec Rakičan (7,40 m2)
KOPER:
Rondo pri tržnici (14,74 m2)
Severna obvoznica (27 m2)
Rondo Bonifika (27 m2)
Stadion Bonifika (36,86 m2)
High visibility at night
Digital giants easily attract attention even in the wintertime, when days are shorter.
INTERCEPT POTENTIAL CUSTOMERS IN THE ACTIVE PART OF THE DAY
Potential customers will see your ads on their way to and from work or school, while running errands and shopping. Seize the opportunity to persuade them in the part of the day, when they are most receptive to advertising and making purchasing decisions.